Building a business as an entrepreneur with disabilities has many unique challenges. Follow these steps to fund your business and make it successful.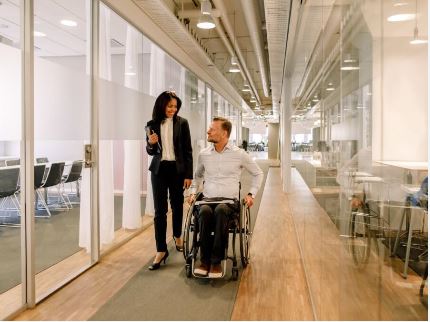 The Social Security Administration defines a disability as a condition that results in: "The inability to engage in any substantial gainful activity by reason of any medically determinable physical or mental impairment which can be expected to result in death or has lasted or can be expected to last for a continuous period of not less than 12 months."
SSA disability benefits are often not enough to cover all living expenses, however. Medical bills, medications, therapy and assistive devices costs can pile up on top of ordinary living expenses like housing, utility bills and transportation. This makes it vital in some cases for people with disabilities to create alternative sources of income.
Entrepreneurship offers the level of flexibility and freedom that many disabled individuals have been searching for. By creating your own business, you may be able to work from home, make any needed adjustments to your working space and receive extra income to cover living expenses. There are many advantages to starting a business as someone with a disability, including:
Accessible guide for entrepreneurs with disabilities – CreditCards.com – CreditCards.com
Flexibility: You can create your own schedule and working conditions
Financial Stability: You can earn extra income to cover medical and housing costs and gain a sense of financial independence
Well-being and happiness: Owning a business can provide one with a sense of purpose and self-worth
Read more about how to fund your business and make it successful