Civil Service Awards 2018 Winners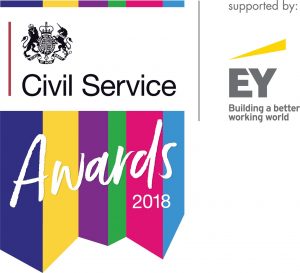 It was a great pleasure to be part of the Civil Service Awards 2018 ceremony for another year. We were delighted to sponsor the Diversity and Inclusion Award for our 11th year.
The Civil Service Awards started with a tribute to the former Cabinet Secretary and Head of the Civil Service Sir Jeremy Heywood. It started with memories of him, his generosity and humour and the impact he had across the Civil Service from colleagues who worked with Sir Jeremy Heywood. His wife Suzanne and his family were at the awards.
We were proud to sponsor the Diversity & Inclusion Award and have Suzanne present it. Dr Nasser Siabi OBE, CEO at Microlink presented the innovation award at this memorable ceremony.
A huge congratulations to all the winners this year
[ngg src="galleries" ids="6″ display="basic_slideshow"]