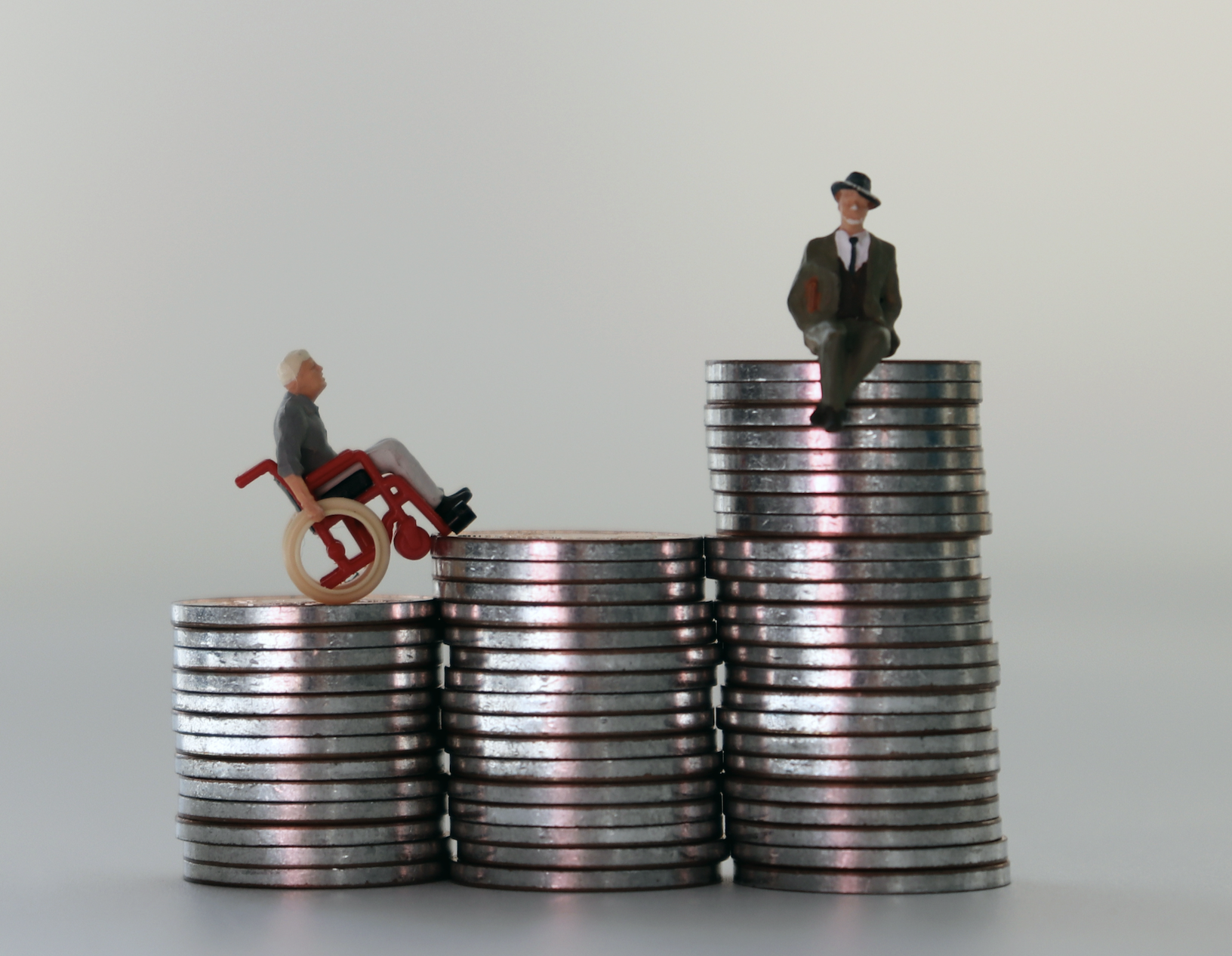 The 1 November 2020 marked the UK's Disability Pay Gap Day, the day when the average disabled person stops getting paid compared to the average non-disabled person.
Every hour, disabled workers earn £2.10 less than the average non-disabled person. Shockingly, the pay gap for disabled workers has widened, to £3,800 per year. This is an increase of £800 over the last year for someone working a 35-hour week.
To get a handle on what that £3800 means, it is the equivalent of:
14 months of the average household expenditure on food and non-alcoholic drinks (£61.90 per week) or
Almost 11 months of the average expenditure on fuel and power (£79.40 per week) or
Nearly 11 months of what the average household spends on transport (£80.20 per week).
In practical terms, this means that disabled people effectively work for free for the last 60 days (around eight and a half weeks) of the year and stopped getting paid on Sunday 1 November.
Disability Employment Gap
Many disabled people who want to work find that there is a range of barriers facing them, from a lack of transport to get to work or inadequate equipment or adjustments made once they are there.
Disabled people not only experience discrimination in recruitment procedures, opportunities for promotion and pay awards, but they are also more likely than non-disabled people to have jobs which are part-time, less skilled, on short contracts and more poorly rewarded.
Workplace adjustments are critical to an accessible and inclusive workplace for people living with conditions or impairments, helping organisations to attract and retain valuable talent, boost productivity while supporting after the needs of their people.
Disability pay and employment gaps will almost certainly increase again as the economic impact of Covid-19 hits.
Employers value a diverse workforce
Research carried out by the EHRC found that just over three-quarters of employers list workforce diversity as a priority for their organisation.
But only 3% actually measure their ethnicity or disability pay gaps.
Recruitment, promotion and retaining employment are the key areas where workplace barriers cause problems for women, disabled people and those from ethnic minorities.
What you can do?
You can voluntarily share your workplace's disability data, here's a guide from Scope to help you get started.
Sign the Trade Union Congress's petitioncalling on the government to make it compulsory for employers to publish their disability pay gaps.  Mandatory disability pay gap reporting would mean employers would need to identify and address poor workplace practices that lead to inequality.
Further reading and resources
Bio
Shani Dhanda is an award-winning disability specialist, listed as one of the UK's most influential disabled people.
As a keynote speaker and practitioner for inclusion across business, government, non-profit and wider society, Shani helps organisations break barriers and integrate inclusion into their business frameworks.
Shani's style and approach are described as 'a winning combination of authenticity and passion, helping to remove the awkwardness and fear of having confident conversations about disability within business and society.