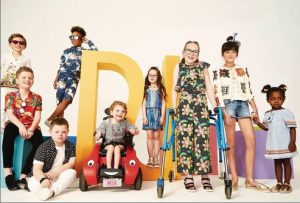 What The Parents Of The Kids In River Island's New Inclusive Campaign Want You To Know!
Parents whose kids have taken part in an inclusive modelling campaign want others to know their children are not defined by the labels put on them.
River Island's 'RI kids Squad: Be incredible' campaign is intended to stand out from other kid's clothing adverts by championing diversity and features the slogan 'labels are for clothes'.