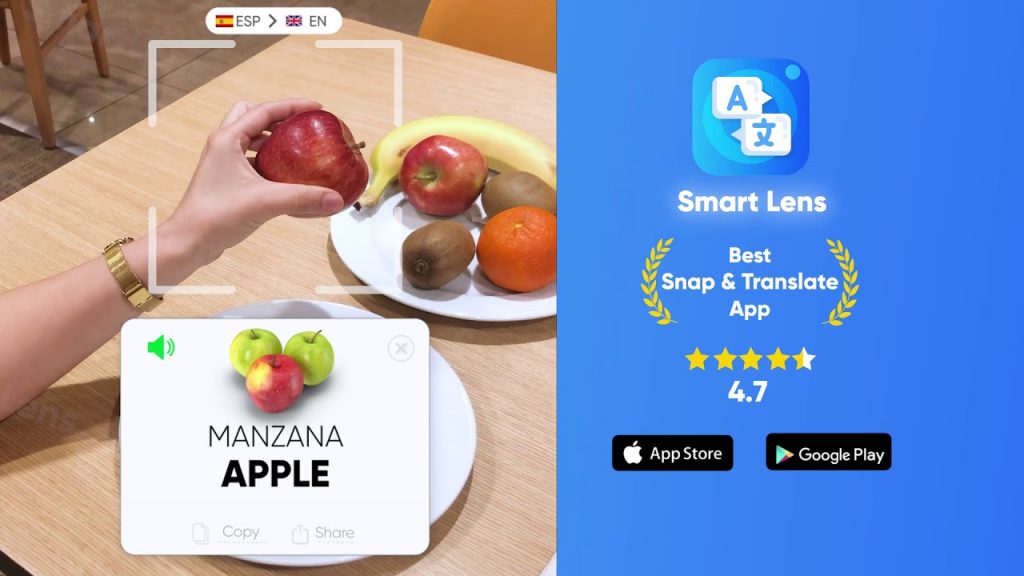 Smart Lens is the #1 Object Recognition and Translation app available in the store. Translate text in images instantly by just pointing your camera. Most advanced AI is integrated into the Smart Lens App. Snap a photo and let Smart Lens identify and translate the objects in the picture.
The most advanced object recognition. Snap and translate.
Translate any documents to the desired language.
Object tracking.
Auto language detection.
Free translation may be subject to limitations!