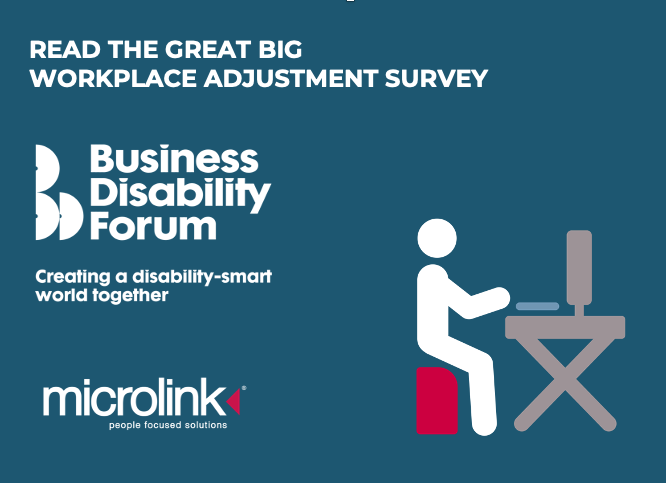 It's official: Almost 80 percent said that adjustments helped them stay in their job and the same proportion said adjustments meant they were more productive.
The Great Big Workplace Adjustments Survey 2019-20 main research report is out, providing insights on the efficacy of adjustments, relating to career progression, productivity, job satisfaction and more.
• Two thirds (66 per cent) of our respondents with disabilities and conditions had
adjustments in place at the time of the survey.
• Of respondents with disabilities or conditions working with adjustments in place at the time of the survey:
o 44 per cent said that they have all the adjustments need. 26 per cent said they had requested additional or alternative adjustments, but they were not in place, and 29 per cent had considered asking but then decided not to request them.
o Later in the survey, 60 per cent recorded further types of adjustments they felt they still needed.