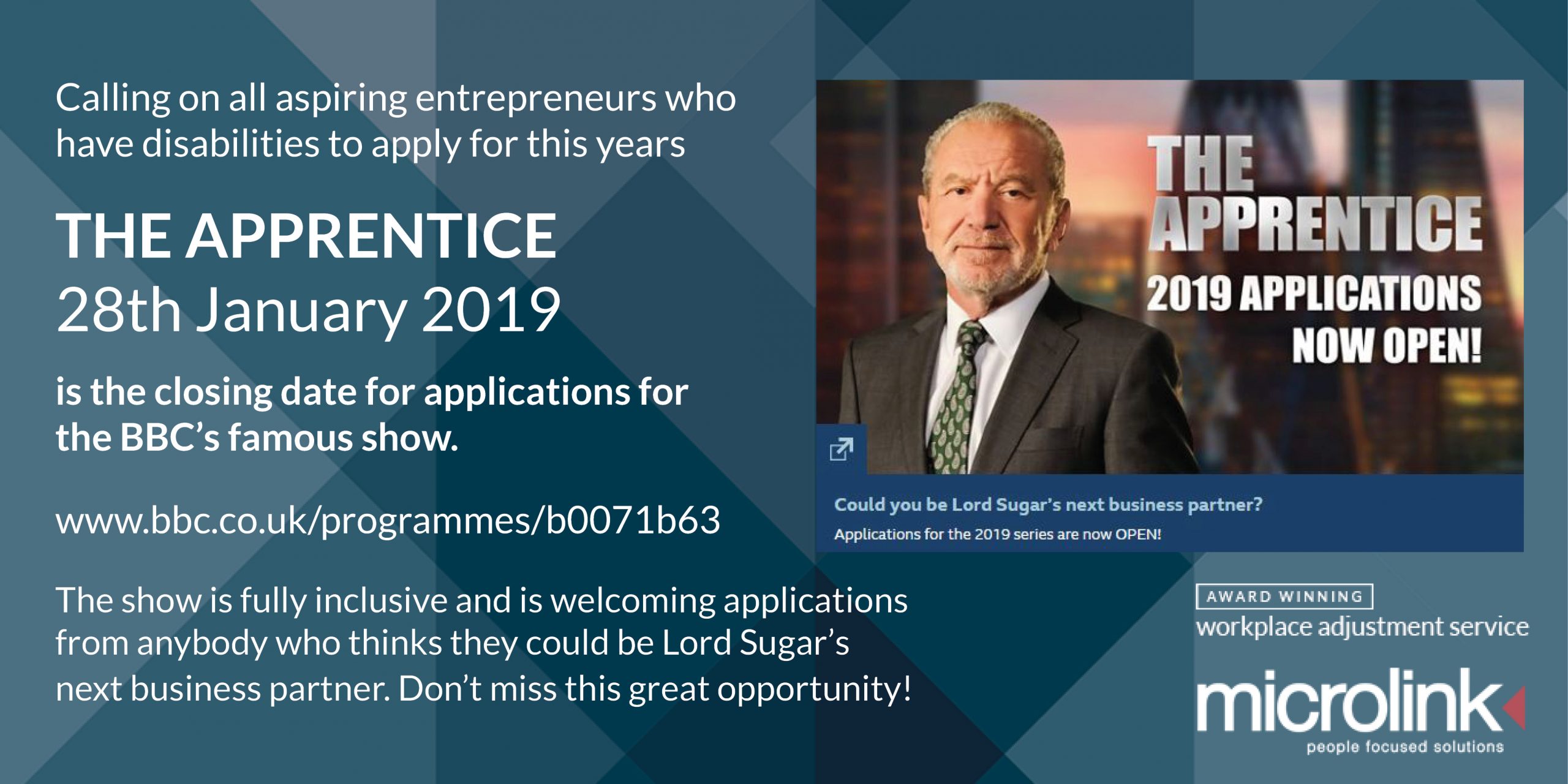 Calling on all aspiring entrepreneurs who have disabilities to apply for this year!
This show is fully inclusive and is welcoming applications from anybody who thinks they could be Lord Sugar's next business partner. Don't miss this great opportunity!
Lord Sugar has already invested £2,000,000 in business start-ups through The Apprentice.
Could you be his next big investment?
If you think you've got the talent and confidence to impress Britain's toughest backer, the process starts here.
The winning candidate will receive an investment of up to £250,000 and will go into a 50:50 business with Lord Sugar.