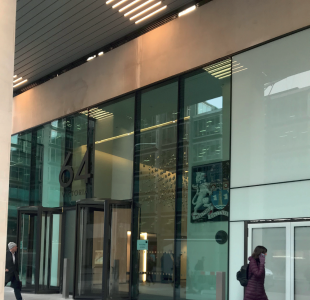 Westminster City Council are proud to be launching a Supported Internship programme in collaboration with the City of Westminster College and Westminster Employment in September 2020.  This will be an educational programme for young people aged 17-24, with targeted recruitment to local residents who have special education needs and disabilities (SEND).  Westminster City Council will be the lead employer hosting the programme, providing work placements to young people as part of their course, with employers in the local community supporting by providing additional and contrasting work placements externally. There is no financial cost to offering a work placement as part of this initiative, but much value to be gained.  You will benefit from an additional resource, diversity to your team and the potential to support young people in our community to overcome some of the barriers they face to get closer to succeeding in the job market. 
What is a Supported Internship?
Supported Internships are 10 month work-based education programmes for young people aged 17-24 with special educational needs and disabilities (SEND).The new Westminster City Council Supported Internship willoffer 8 young people with SEND an opportunity to undertake three person-centred work placements with the support of an expert job coach.Supported Internships are full-time education programmes based 5 days a week in the workplace for young people who have ambitions to progress into employment and would benefit from structured in-work support and experience to help explore and develop their work skills to progress into paid employment at the end of the programme in July 2021.
Only 6% of adults with learning disabilities in the UK are in paid employment. In comparison, nationally, approximately 60% of supported interns progress into paid work which gives an indication of the programme's ambitions.
Who Should I Contact?
If you are an employer in Westminster who would like to find out more or are interested in participating in this fantastic programme, please contact:Terrence McKnight (SEND Job Coach Co-Ordinator & Interim WE* Service Manager)
Tel: 07890 380226 
Email: tmcknight@westminster.gov.uk
Rachel Edwards (SEND Employment Pathways Coordinator, Bi-borough Education Service)Tel: 07739 315424
Email: rachel.edwards@rbkc.gov.uk