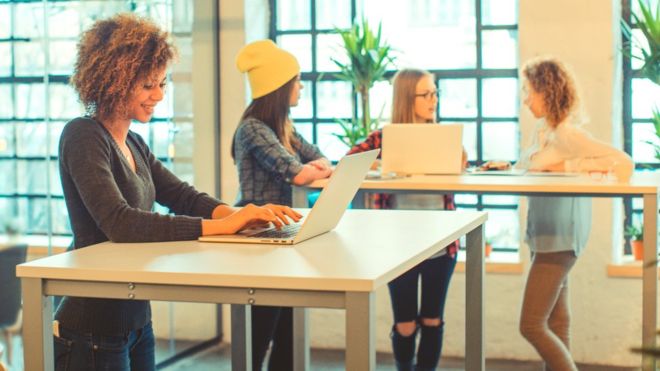 New research suggests that standing-desks, which allow employees to alter their position during the day, may boost performance at work.
A number of NHS staff were given new desks and set goals for standing time. After a year, researchers found sitting time was reduced by more than an hour a day compared with their colleagues.
Employees who reduced time sitting, by using desks that also allowed them to work while on their feet, also said they were less tired and more engaged.
Medical research has suggested constant sitting is harming our health – potentially causing cardiovascular problems or vulnerability to diabetes.
A survey by the British Heart Foundation in 2015 found that the average person sat for almost all of the nine hours spent in the office.
This link takes you to the main source of this article
WorkFit-T Sit-Stand Desktop Workstation