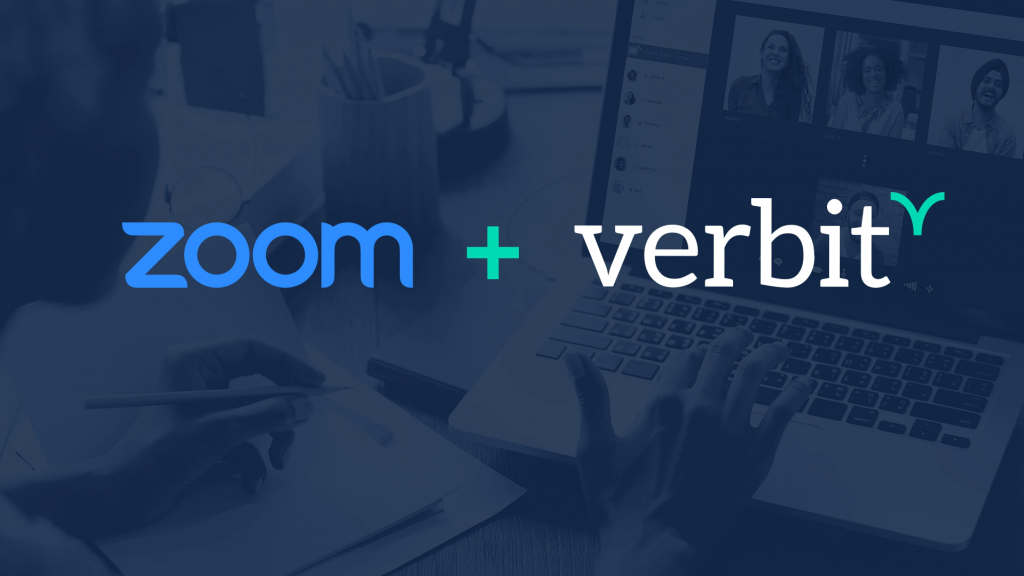 Verbit' smart,real-time transcription and captioning (CART) technology is powered by artificial and human intelligence for the highest accuracy.
Verbit now supports integration with Zoom to provide embedded transcription and live captions within the Zoom application.
This integration allows Verbit's clients to seamlessly have their videos captioned and transcribed in real-time. This functionality will provide further engagement and accessibility to students in the higher education
and online learning settings, as well as to professionals in the enterprise setting who are enlisting digital tools to conduct their work and meetings remotely. Captions and transcriptions will provide more effective tools to take learning online and help a variety of businesses with improved internal communication.
With more classes and conference calls being conducted online, this integration ensures that necessary inclusion and accessibility needs, including those provided to individuals with disabilities, continue to be met and made a priority by all organisations. If you have any questions, please contact us on: newsletter@microlinkpc.com