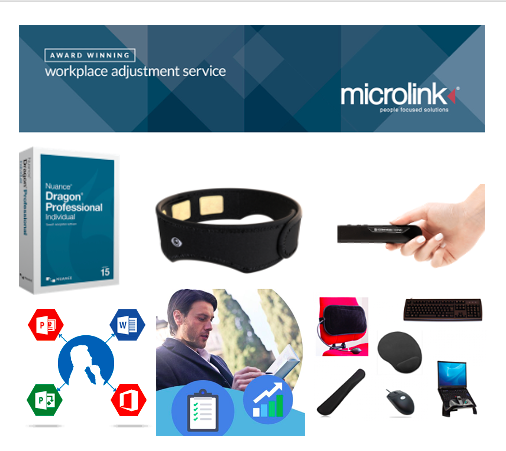 We've compiled some resource pages where you can find out more about skills and systems for remote working; productivity tools, coping strategies and ergonomic desk set-ups we all need right now.
Also, For those of you working from home we've developed the ultimate Home Worker Kit for optimum comfort.
We've put together 6 essential pieces that will improve the 'working at home' experience for everyone. Microlink is poised and ready to ship out your Home Worker Kit and fulfil bulk orders.
We can provide organisations with a volume of kits, shipped directly to the end users home. Couriers will observe social distancing and government guidelines when making deliveries. Our webshop has the capacity for large volume orders and the capability to ship to multiple home addresses to make life easier for purchasing departments. Online shop: https://store.microlinkpc.com
If you'd like us to contact you to discuss your assistive technology needs, our remote working solutions or our mental health coping strategies please submit your name HERE and our relationship manager will contact you within 48 hours.