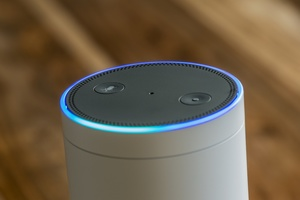 The technology will help patients, especially the elderly, blind and those who cannot access the internet through traditional means, to get professional, NHS-verified health information in seconds, through simple voice commands.
Amazon's algorithm uses information from the NHS website to provide answers to voice questions such as:
"Alexa, how do I treat a migraine?"
"Alexa, what are the symptoms of flu?"
"Alexa, what are the symptoms of chickenpox"
The technology has the potential to reduce the pressure on the NHS and GPs by providing information for common illnesses.
Voice search has been increasing rapidly. By 2020, half of all searches are expected to be made through voice-assisted technology.