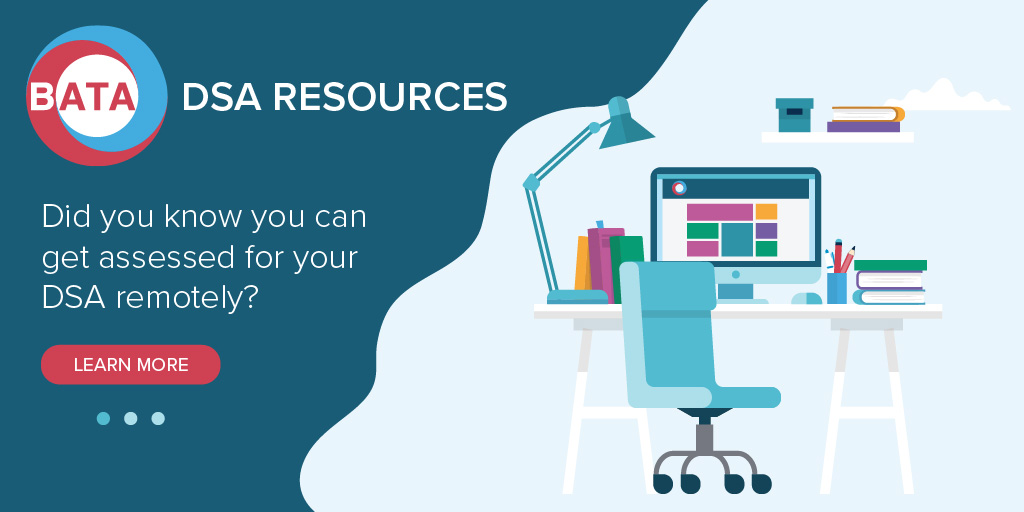 During the health emergency, university students and staff are studying and working from home, while those who usually support disabled students with services such as training, study skills, mentoring, and notetaking have quickly adapted to working remotely and online.
However, this remote style of working does not prevent students from applying and being assessed for Disabled Students' Allowances (DSAs) or receiving their DSAs support wherever they are. No one should be put off applying for their DSAs now, so that support is in place for the next academic year 2020/21.
To help students navigate through this unfamiliar landscape, the British Assistive Technology Association has compiled a list of links to organisations with useful information on what is involved in applying for DSAs.
In this series of videos made by Microlink (a BATA member), DSA students talk about their experiences.