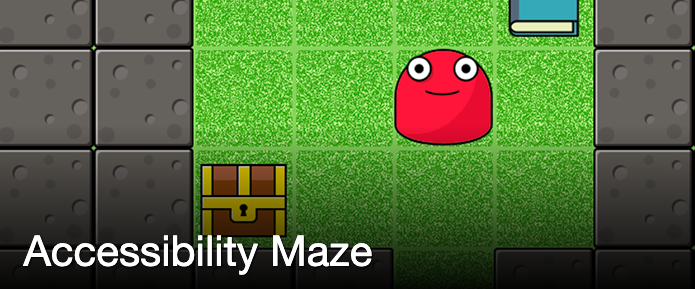 Now it's even more important than ever to make sure your digital content is accessible. This game is giving you the opportunity to experience what barriers some people might encounter while browsing the web.
Game Overview
For people who do not experience barriers, it can be difficult to empathise with the challenges that people with disabilities often face when navigating the Web. The Accessibility Maze was created to help those new to web accessibility experience firsthand what it is like to encounter those barriers. The game introduces a number of common barriers players must work around, mirroring the experience of those who encounter these obstacles daily, and provides quick lessons on how to avoid or correct them.
In creating the game we wanted to ensure it would be accessible. Gaming being one of the more challenging areas in which to address accessibility, the Accessibility Maze has been created to be playable with a current screen reader, using only a keyboard, and to demonstrate strategies for making games accessible.