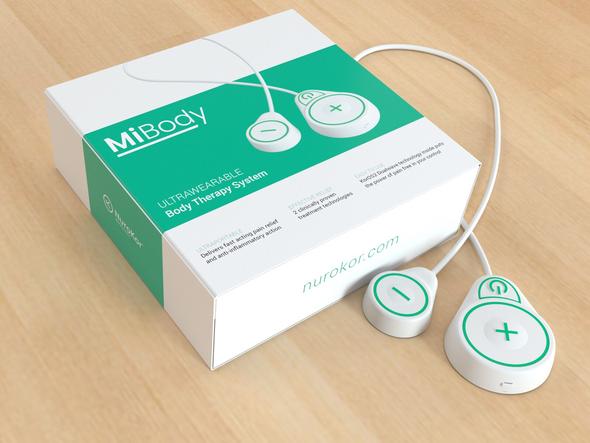 MiBody is one of the easy to use NuroKor range of ultrawearables and featuring KorOS2 Dualwave Technology. MiBody targets pain at its source, providing fast acting relief by penetrating deep into the joint and tissues helping to ease aching, injured and sore muscles. Easy to use anywhere or on the go, MiBody works right where you need it, for anytime day or night relief from pain and swelling in joints and muscles.
Handy ultarwearable travel partner
Convenient, discreet and effective
Keep in the car, gym bag or briefcase
Perfect Lite partner to full NuroKor BodySystems
Specially designed for athletes, fitness professionals, gym enthusiasts, and people with an active lifestyle, NuroKor will boost your performance like never before. By utilising the latest advancements in biotechnology, NuroKor is built to give you increased performance results, more gains in strength and an ideal body conditioning — without using any kind of Performance Enhancing Drugs (PEDs). Accelerate your growth and enhance your performance by leaps and bounds using NuroKor!
NuroKor Technology Intensifies Your Performance Results, speeds recovery and rehabilitation, enhances motor learning and muscle recruitment skills for specific sports.
Contact us for more information on: newsletter@microlinkpc.com