Boris Johnson has confirmed that England's so-called "Freedom Day" – initially planned for 21 June – will likely go ahead on Monday 19 July. But the prime minister's "Freedom Day" is "Day of Sheer Dread" for far too many people.
People with certain medical conditions cannot have the coronavirus vaccine and there's emerging evidence that the vaccines may not work as well for people with suppressed immune systems. It's also worth remembering that no vaccine is 100% effective, and it is possible to become infected even after vaccination.
This is particularly concerning for the nation's disabled community, who are among those hardest hit by the pandemic. Data from the Office for National Statistics (ONS) shows six in 10 of all those who've died from Covid were disabled people. Disabled women are 91% more likely than non-disabled women to die from Covid.
As Chris Whitty, chief medical officer, pointed out during the press announcement, the pandemic is far from over—it is currently accelerating. Politicians have said the end of lockdown restrictions will almost certainly lead to cases rising, estimated at 100,000 per day.
The requirement for people to work from home, if possible, will be dropped. Asked if there would be a legal right not to go to work, if someone is concerned about their health, the prime minister's spokesman said the government was not introducing any new employment rights. With the ending of compulsory restrictions such as wearing a face covering, social distancing against the likelihood of rising cases, people living with impairments and conditions will experience increased levels of disability compared to before the pandemic.
Now with all support having been withdrawn and restrictions coming to an end, disabled people are literally having to relying on others to act responsibly in order to slow the spread of the virus and protect themselves.
As someone who has been shielding since March 2020, this gesture of freedom feels like oppression by those who through no fault of their own are more at risk from this awful virus. Those shielding will largely remain confined and forgotten. The rest will embrace their newfound freedom to the maximum. Meanwhile, life-threatening Covid variants that are potentially vaccine-resistant will continue to run rampant amongst us.
Do reach out to your colleagues who maybe directly or indirectly impacted by this news, and continue to support your colleagues to work remotely because no one  should have to put their life at risk to protect their livelihood.
Bio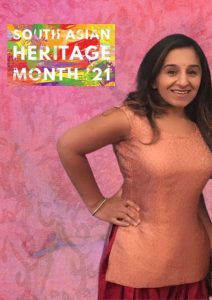 Shani Dhanda is a multi-award-winning social entrepreneur and disability specialist. Her intersectional activism is inspired by the barriers she has and continues to face as a South Asian woman who experiences disability. Shani was named as one of the BBC 100 Women List, CEO Magazine's 16 most influential women in leadership for 2021 and made top 10 of The Shaw Trust Power 100 List of the UK's most influential disabled people.
As a keynote speaker and practitioner for inclusion across business, government, non-profit and wider society, Shani helps organisations break barriers and integrate inclusion into their business frameworks.
Shani has taken change into her own hands and founded and leads numerous organisations to improve representation and challenge social inequality globally.
Shani's style and approach are described as 'a winning combination of authenticity and passion, helping to remove the awkwardness and fear of having confident conversations about disability within business and society.'
@shanidhanda
www.shanidhanda.com