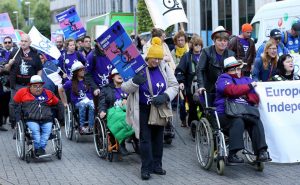 Assistive Technology in relation to computer and IT systems can be life-changing for disabled people.
Access to assistive technology can, in many cases, define the difference between full and equal access to the internet and computer operating systems and significant exclusion from any type of digital participation
Business Disability Forum published a report entitled "Assistive Technology in employment," focusing on provision in the U.K.
The research carried out in response to a request from the All-Party Parliamentary Group (APPG) on Assistive Technology involved undertaking depth interviews with inclusion leaders, occupational psychologists, assistive technology and IT specialists and individuals who use assistive technology in their jobs every day. A fascinating paradigm shift to emerge from the submission was the reflection that perhaps the time has arrived to stop viewing the provision of assistive technology solely as a work or education privilege.
As Dr Nasser Siabi, CEO of Microlink put forward in the submission, "Technology opens up opportunities for those who are not instinctive readers or writers. This is not about disability; this is about people having strengths in different areas and skills. If you want people to be their brightest, give them an alternative way to communicate that best suits them."