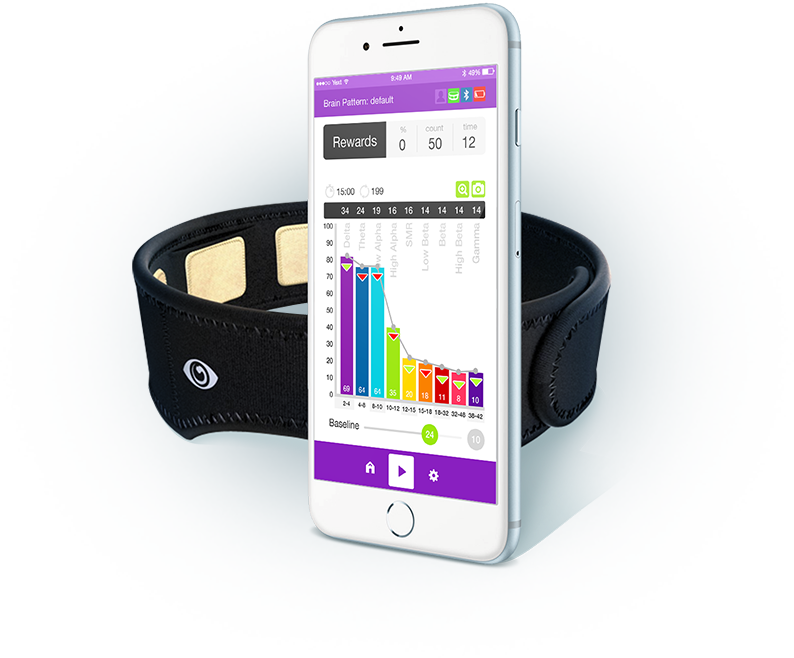 The NeuroSelf Care system simply put, displays what effect your thoughts have on your brain. Now you can see it, you can manage it. There's no guessing or complicated explanations, just objective evidence of your state of mind.
Individuals modify their behaviour based on learned consequences. The NSC will guide you through & show you how to tap into this.
Neuro Feedback makes it all work
The NSC uses neurofeedback as a safe, non invasive alternative with no side effects. Neurofeedback has been used in institutions & hospitals for the last 60 years for cognitive care. Now with new technology, it's available on a mobile, making it convenient for the user to just pick it up and train to produce results.
Commitment is what it will take
When applied with consistent discipline, & determination, the NeuroSelf Care system will work for you when you are ready to change your lifestyle. It is a process, and not a quick fix. It is a commitment to a lifestyle change & wellness. It's all up to you, when you're ready to take control of your lifestyle.
Contact Us