Enhance accessibility and discoverability with intelligence features!
Microsoft Stream Platform is all about workplace accessibility and engagement.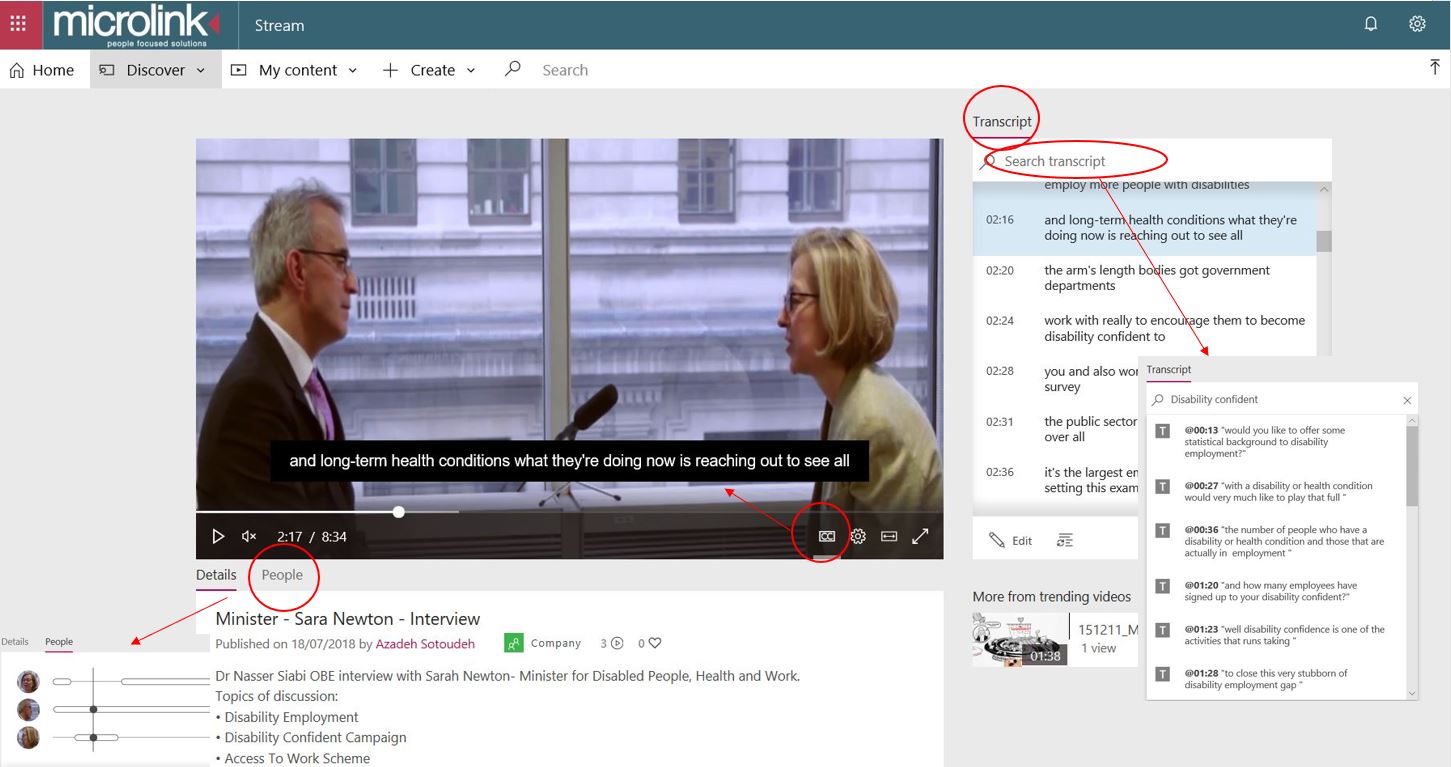 These days people don't have time to read and videos are the best way for communication and it's being considered as a core content. As a result, facilitating communication should be the main focus of every organisation!
With Microsoft Stream you can share your videos securely and efficiently… It's easy to use and it's accessible!
See what you hear with transcripts
Read and enhance searchability of your videos with audio transcriptions—a text version of what is spoken in the video.
Empower with accessibility
Closed captioning allows viewers to read what is spoken in the video when hearing it out loud isn't an option.
Find every face
Face detection shows you exactly where each speaker appears, and lets you jump ahead to any specific part.
Get right to what you need
Go inside every video in your organization using deep search capabilities, and find the exact words or moments you're looking for.
See what you hear with transcripts
Share, Email and embed videos or short clips easily and securely.
Before sharing your video, choose your desired start time and embed your Microsoft Stream videos
You might want to have the embed code if you want to place your video on some organisation website.

It's available as part of the Office 365 subscription plans for organizations and businesses.
To watch this video all you need to do is log in to your Microsoft Stream and watch it with all the amazing features!