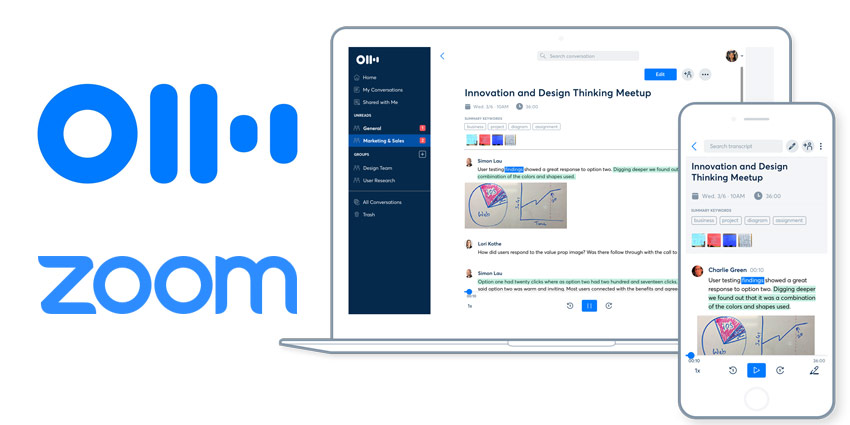 At a time when most meetings, events, and classes are going virtual, remote workers and students increasingly struggle to listen and pay attention while taking notes. Now more than ever, businesses and schools need tools that can capture information accurately and make accessible immediately.
Otter Live Notes is a new feature that enables Zoom meeting hosts to provide live transcription and collaborative note-taking to all participants, making remote work and learning more accessible and productive.
Record and review in real time. Search, play, edit, organize, and share your conversations from any device.
Magically generate sharable smart notes that sync audio, text, and images.
Record conversations using Otter on your phone or web browser. Import or sync recordings from other services. Integrate with Zoom.
Get real-time streaming transcripts and, within minutes, rich, searchable notes with text, audio, images, speaker ID, and key phrases.
Share or export voice notes to inform others and get on the same page. Create groups to invite collaborators and keep organised.