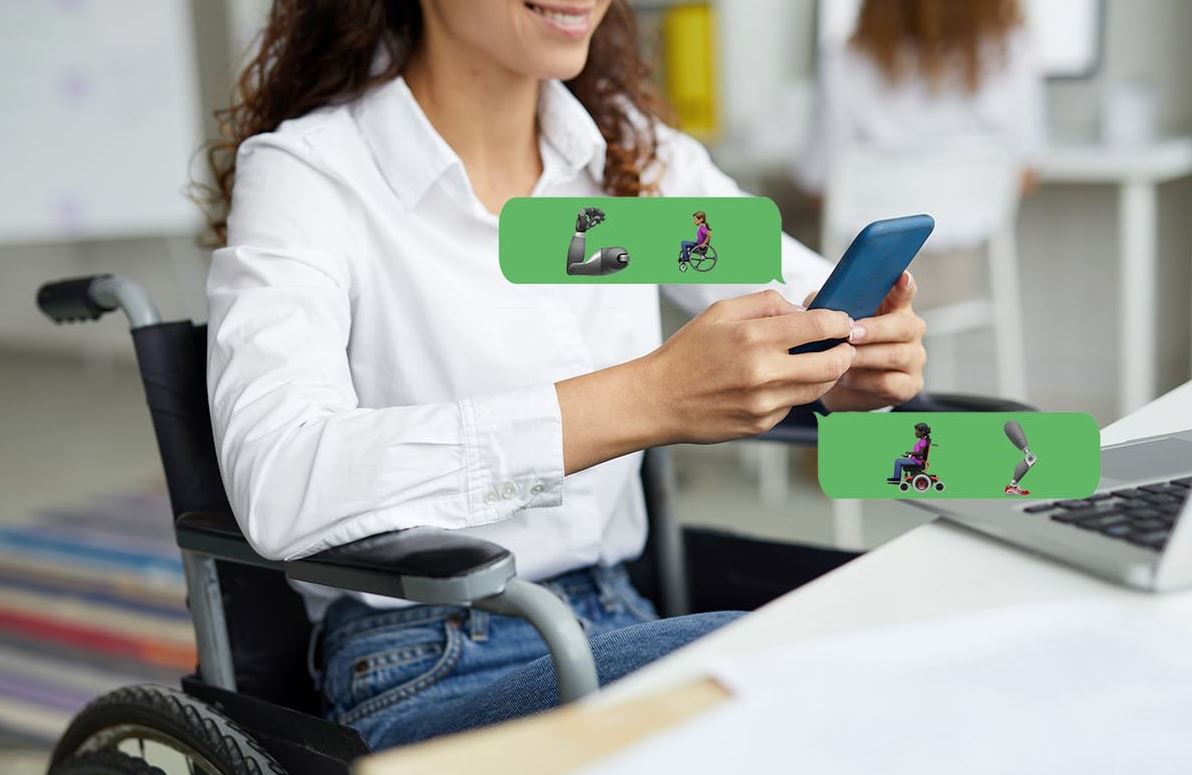 When we learn of good news, such as Apple's announcement that they will be releasing a series of disability emojis this autumn, it can be bittersweet.
The upcoming drop will feature never-before-seen emojis, each of which has been designed to address a range of disabilities. These emojis include a guide dog, an ear with a hearing aid, a number of wheelchairs, a prosthetic arm and a prosthetic leg.
It's an incredible move from Apple. And there's no denying that the company's decision to further improve the representation and diversity of its emoji keypad – which acts as a means of communication for millions of people across the world – is a progressive and encouraging step for diversity.
One in five people in the UK have a disability and so far, this huge percentage of our population still feels hugely underrepresented. Earlier this year, stylist.co.uk spoke to Shani Dhanda, an activist for disabled people and the brains behind the Diversability Card (the first discount card for people in the UK with disabilities), who said that although she has noticed more representation of disabled women in pop culture, in particular, the employment of disabled models in magazines, we need more.
Representation, she explains, will help open up avenues of dialogue around disability that are simply not happening currently in the UK. "We have a society of people who don't know how to talk to disabled people," she says. Which is why it's so important that things we use everyday as an integral part of our lives, like our phones, are fully inclusive – something Apple has said was the driving force behind the new release.